Cuebric
UNLEASH THE POWER OF GENERATIVE A.I. WITH OUR ALL-IN-ONE TOOL
FOR VOLUME STAGES, CONCEPT ARTISTS, AND PRODUCTION HOUSES.
Cuebric is a product by Seyhan Lee all rights reserved 2022 ©
Cuebric is the all-in-one A.I. image generation and editing tool that revolutionizes virtual production.

Cuebric allows filmmakers, concept artists, and production studios to create stunning, fully segmented, inpainted, and Unreal Engine integrated virtual environments in seconds.

A quick and cost-effective alternative and partner to CGI VFX production processes.

Experience the future of virtual production with Cuebric.
1.

IMAGE GENERATION

Visualize real-time the environment you imagine with text-to-image generative A.I. in any desired ratio.
2.

SEGMENTATION

Transform your 2D images into stunning 2.5 D environments.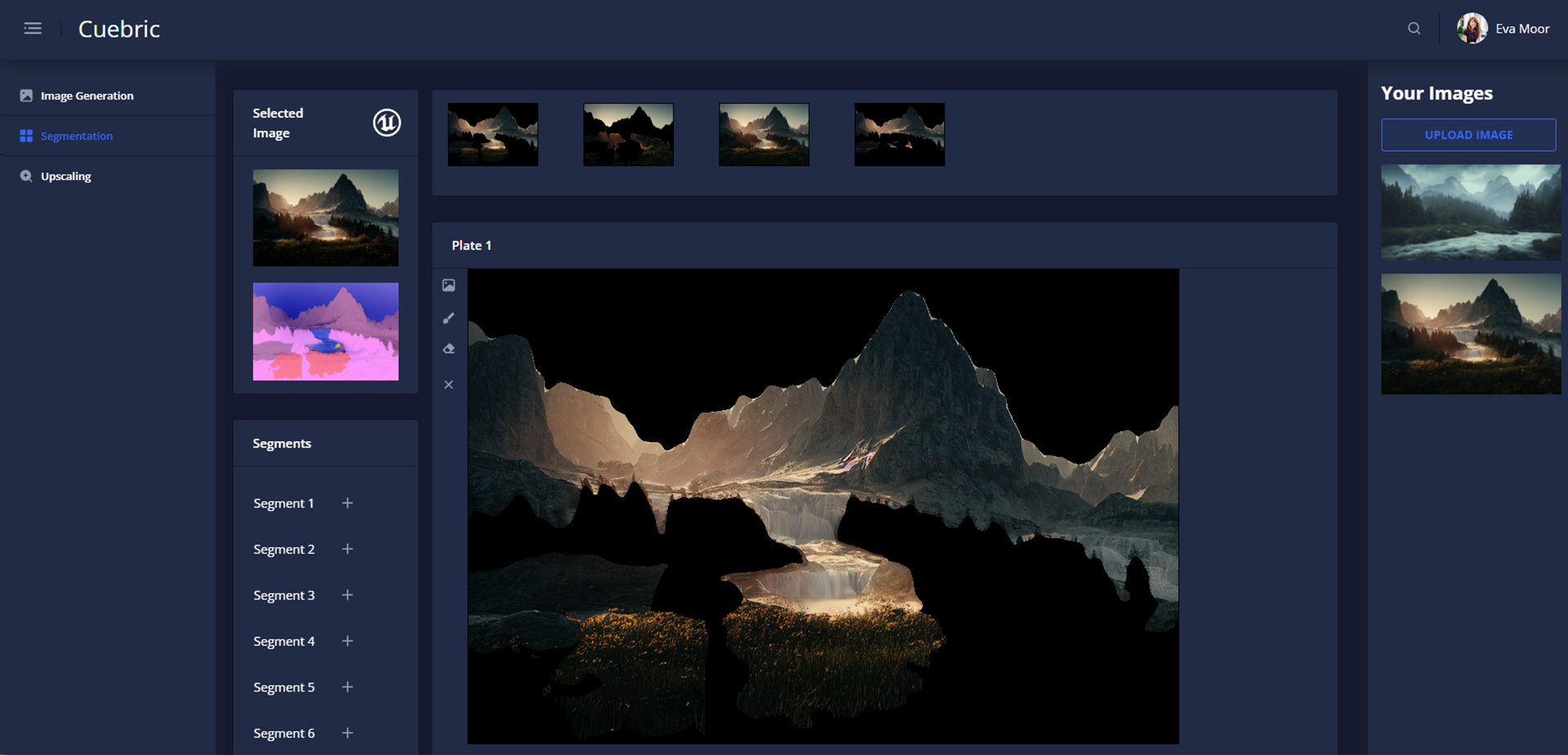 3.

INPAINTING

Automatically fill-in the gaps of your segmented images with A.I.
4.

EDITING

Simple image editing tool to clean up the unwanted artifacts in the segmentation.
5.

UPSCALING

Turn your new 2.5 D image into high-resolution 4K.
6.

UNREAL ENGINE INTEGRATION

Export your segmented layers directly to Unreal Engine, ready-to-be filmed on a volume stage.
WHY CUEBRIC?
LAUNCH PARTNER
Cuebric launches in collaboration with XR Studios, a cutting-edge digital production company specializing in immersive technology for entertainment. Known for producing Extended Reality (XR) and Augmented Reality (AR) workflow solutions, XR Studios executes innovative experiences for some of the most renowned artists and brands across the globe.